Lab director, Dr. George Slavich, recently organized a unique one-day scientific meeting in Boston, Massachusetts, titled Integrated Multi-Level Approaches to Psychosocial Processes & Health, which featured several renowned speakers from Stanford University, Harvard University, MD Anderson Cancer Center, and the National Institutes of Health. An overview of the meeting and the speaker biosketches are below!


Overview
The development of new tools for measuring the activity of neural and peripheral systems in the human body is beginning to revolutionize research on psychosocial processes and health. Whereas studies on social, psychological, and affective processes were once limited to one or two levels of analysis, research is now beginning to integrate across multiple levels to elucidate the full set of neural, physiologic, immunologic, molecular, genetic, and genomic mechanisms linking social-environmental experiences with human health and behavior. These studies have the ability to inform the development of new theories on important topics, but numerous challenges also exist.
This meeting will explore these opportunities and challenges by bringing together some of the brightest minds in integrated, multi-level research today. The meeting will include invited talks on cutting-edge approaches to studying mental health, cardiovascular disease, cancer, and aging, given by several renowned investigators including Drs. George Church (Harvard University/MIT), Ian Gotlib (Stanford University), Anil Sood (MD Anderson Cancer Center), and Laura Kubzansky (Harvard University). A pioneer in integrated, multi-level research, Dr. Michael Snyder (Stanford University), will describe the relevance of this work for "precision health," and NIH program officers including Janine Simmons (NIMH), Paige Green (NCI), and Lisa Onken (NIA) will discuss current and future NIH funding priorities on these topics. Finally, a selection of short flash talks will be presented by faculty and students from across the country.
Invited Speakers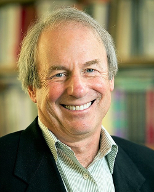 Ian Gotlib, PhD
Stanford University
Multi-level approaches to Mental Health 
Dr. Ian Gotlib is a world-renowned expert on psychological and neurobiological mechanisms underlying risk for depression and anxiety in adolescence and adulthood. Originally from Ontario, Canada, he received his bachelor's degree (with honors) in psychology from the University of Western Ontario and his Ph.D. in clinical psychology from the University of Waterloo. He came to Stanford in 1996, where he is presently David Starr Jordan Professor, Chair of the Department of Psychology, and Director of the Stanford Neurodevelopment, Affect, and Psychopathology Laboratory. He has published more than 500 articles, chapters, and books, the most recent of which have introduced us to fascinating new concepts like "intergenerational neuroimaging" while spanning multiple levels of analysis, including social-psychological, neural, and molecular processes. This work has had an enormous impact and helped researchers better understand why certain individuals are at greater risk for psychopathology, and how we can in turn use this information to reduce the prevalence of disorders like depression, which is presently the leading cause of disease burden worldwide.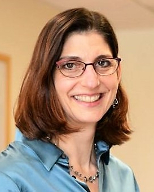 Laura Kubzansky, PhD
Harvard University
Multi-level approaches to Cardiovascular Disease
Dr. Laura Kubzansky is most well-known for pioneering new ways of understanding how psychosocial, biological, and environmental processes interact to shape health in a variety of contexts, including human aging, health disparities, stress resilience, the effects of led and air pollution exposure on health, and – perhaps most prominently – risk for cardiovascular disease. Dr. Kubzansky received her Ph.D. in social psychology from the University of Michigan, and completed post-doctoral work in social epidemiology and her M.P.H. at the Harvard T.H. Chan School of Public Health. She is presently the Lee Kum Kee Professor of Social and Behavioral Sciences and Director of the Society and Health Laboratory at Harvard. Most recently, she was named Co-Director of the JPB Environmental Health Fellowship Program at Harvard and Co-Director of the Lee Kum Sheung Center for Health and Happiness, which was recently seeded with a generous $21 million endowment from Lee Kum Kee, who invented the oyster sauce that thousands of families have used over the years. Dr. Kubzansky published more than 30 articles in 2016 alone, and what's most impressive is that these articles have appeared in a wide variety of outlets – from Nature Genetics, to Circulation, to the American Journal of Preventative Medicine.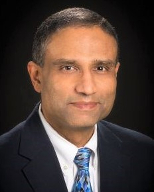 Anil Sood, MD
MD Anderson Cancer Center
Multi-level approaches to Cancer
Dr. Anil Sood is a renowned expert in the effects that neuroendocrine stress hormones have on ovarian cancer growth and progression, and in the development of novel anti-vascular therapeutic approaches for treating ovarian cancer, which is presently the most deadly of all female reproductive system cancers. Dr. Sood received his bachelor's degree at Davidson College and his MD at the University of North Carolina, Chapel Hill. He subsequently completed his residency in obstetrics and gynecology at the University of Florida and a fellowship in gynecologic oncology at the University of Iowa. Currently, Dr. Sood is Professor and Vice Chair for Translational Research in the Departments of Gynecologic Oncology & Reproductive Medicine at the world-renowned University of Texas MD Anderson Cancer Center. He is also Director of the Blanton-Davis Ovarian Cancer Research Program and Co-Director of the Center for RNA Interference and Non-Coding RNA. His laboratory was among the first to discover that stress hormones can directly influence ovarian cancer cells via beta-adrenergic receptor signaling, which has implications for understanding angiogenesis, tumor growth, and metastasis. Of his more than 440 publications listed in PubMed, 80 are from 2016 or 2017 alone.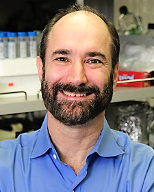 Michael Snyder, PhD
Stanford University
Multi-level Integration & Precision Health 
Dr. Michael Snyder developed many of the functional genomic and proteomic approaches being used today. Originally from Pottstown, Pennsylvania, Dr. Snyder received his bachelor's degree in Chemistry and Biology at the University of Rochester, and his Ph.D. in Biology from Cal Tech. He was recruited from Yale to Stanford in 2009, where he is presently Stanford Ascherman Professor, Chair of the Department of Genetics, and Director of the Center for Genomics and Personalized Medicine. His laboratory was the first to perform a large-scale functional genomics project in any organism, which launched the now-burgeoning field of functional genomics. His lab was also the first to set up protein and proteome microarrays for the large-scale characterization of protein function and antibody reactivity. In addition to this basic research, Dr. Snyder has pioneered the integration of different cutting-edge "omics" technologies and, in this context, he recently performed the first longitudinal "personal omics profiling study," which produced nearly 2 billion measurements from 60 individuals who agreed to wear up to 8 different biosensors daily. Moreover, as the ultimate "citizen scientist," Dr. Snyder participated in the study and, in doing so, watched as his own multi-level profiling approach begin to signal the onset of type-2 diabetes in his body… in real time. It was the first eyewitness account of the birth of a disease that affects millions.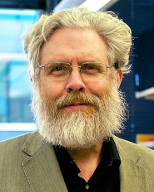 George Church, PhD
Harvard University/MIT
Multi-level approaches to Aging
Dr. George Church is one of the most influential scientists living today. He grew up in Clearwater, Florida, and, in two years, completed bachelor's degrees in zoology and chemistry at Duke University. He aimed to stay at Duke afterward for his graduate studies, but was spending up to 100 hours per week in the lab; as a result, he was withdrawn from the degree program in January 1976 and told, "[We] hope that whatever problems contributed to your lack of success at Duke will not keep you from a successful pursuit of a productive career." Luckily for Dr. Church, he landed softly at Harvard University in 1977, where he completed a Ph.D. biochemistry and molecular biology. From there, Dr. Church went on to become the first person to directly sequence a genome. He co-initiated both the Human Genome Project in 1984 and President Obama's BRAIN Initiative in 2011. Nearly all next-generation genome sequencing methods and companies are based on his groundbreaking work in human genetics and genomics. He has received numerous prestigious awards for this research and, just this month, was named one of TIME Magazine's 100 most influential people. He is presently the Robert Winthrop Professor of Genetics at Harvard Medical School, Director of the NIH Center of Excellence in Genomic Science, and Director of the Personal Genome Project.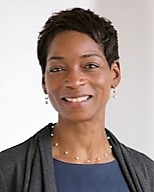 Paige Green, PhD
National Cancer Institute
NIH Research Priorities & Funding Opportunities

Dr. Paige Green is Chief of the Basic Biobehavioral & Psychological Sciences Branch in the Behavioral Research Program in the Division of Cancer Control and Population Sciences at the National Cancer Institute. Among her many honors and awards, Dr. Green received the 2015 NCI Knowledge Management Program Exceptional Mentor Award and the 2015 NIH Director's Award for exemplary performance while demonstrating significant leadership, skill, and ability in serving as a mentor.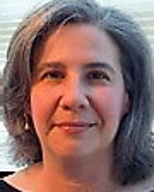 Lisa Onken, PhD
National Institute on Aging
NIH Research Priorities & Funding Opportunities

Dr. Lisa Onken serves as Director of the Behavior Change & Intervention Program in the Division of Behavioral and Social Research at the National Institute on Aging. Prior to joining NIA, she was Chief of the Behavioral and Integrative Treatment Branch at NIDA, where she helped develop the NIH Stage Model, which focuses on the pipeline connecting translational basic research to clinical research. She also played a pivotal role in defining the goals and objectives of the NIH Science of Behavior Change Common Fund Program.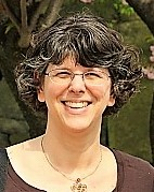 Janine Simmons, MD, PhD
National Institute of Mental Health
NIH Research Priorities & Funding Opportunities

Dr. Janine Simmons is a physician who is board-certified in Psychiatry and Neurology. She is presently Chief of the Affect, Social Behavior and Social Cognition Program in the Division of Neuroscience and Basic Behavioral Science at the National Institute of Mental Health. Among her various honors and roles, she was selected as one of only 12 people to serve on the NIH work group that developed the NIMH RDoC initiative, which has been a primary driving force behind multi-level research on mental health and human behavior.